THANK YOU SUMMER SCHOLARS 2016!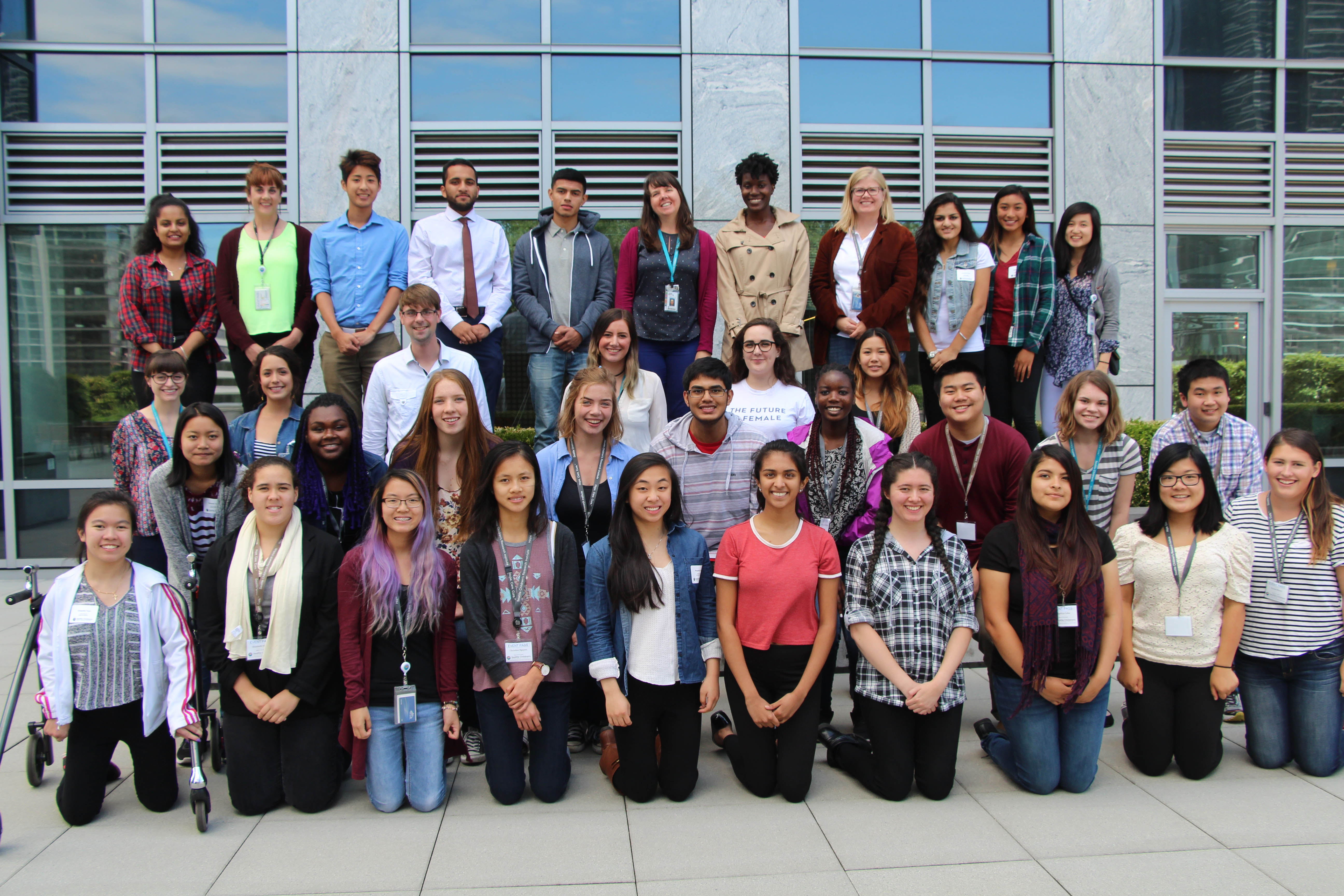 From July 11-15, 26 high school students spent their week at Seattle Children's Research Institute to participate in the SMAHRT team's Summer Scholars program. During this week, students got a glimpse into the world of research, through a hands-on, interactive experience. During this one week, Scholars developed their own research question related to social media and adolescent health, and conducted their very own independent research project, that was presented via a research poster at the end of the week. These students worked diligently all week brainstorming and conducting their own projects – while also having fun along the way!
---
Day One
Scholars from around Seattle and the South Puget Sound made their way to the West 8th Building in Downtown Seattle for the start of Summer Scholars 2016. Scholars spent much of the morning getting acclimated to the Summer Scholars program, and spent the afternoon doing an experiment at the basic science research labs with the Science Adventure Lab team.
Day Two
During the second day, scholars made their way back to downtown Seattle where they spent the day learning about the research process, and began to brainstorm topics for their project. They also had an "experiential lunch", where they were introduced to different research projects being done at Seattle Children's Research Institute. Pictured to the right is a demonstration from a study about pain tolerance in children. Students also learned about the SHIP study, and the FitBit study.
Day Three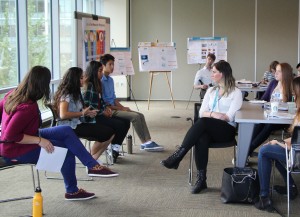 The third day of Summer Scholars was filled with more time dedicated to developing their research projects. Students really began to dig deep, starting to use various methods they learned in previous days to conduct their research. They also started opening up their creative minds when beginning to create their research posters! We were also very fortunate to have four 2015 Scholars return as mentors for this summer's program. Pictured here was the Summer Scholars Alumni Panel, where alumni shared their experiences, and explained how this program continues to impact them.
Day Four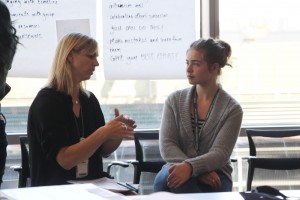 The second to last day of Scholars was jammed-packed with activity. Students arrived downtown and got right to work on their research posters – adding the finishing touches for the presentations that would take place the very next day. During lunch, scholars were able to experience a Careers in Research Panel, led by different Seattle Children's researchers with various backgrounds, to illustrate how diverse the research world is. This was a great way to have our scholars start to consider the possibility of entering the research world, and how to jump-start that journey. Panelists included David Breland, Carrie Heike, Susan Ferguson, and Waylon Howard. After more research poster work, the day culminated to our Scholars Banquet, where scholars and their families were invited to the Jack MacDonald Building for dinner and to celebrate the great work that was being done all week!
Day Five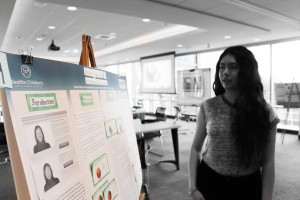 The fifth and final day of Summer Scholars was the biggest one yet – research poster presentations! Students had been working diligently all week researching their topics and creating their research posters, and on the last day they were able to present their studies and findings to our staff, their families, and one another. It was a fantastic way to students to have physical evidence of all the hard work they put in during the week, and it was great for them to be able to share what they learned!
---
Highlight: Summer Scholars Banquet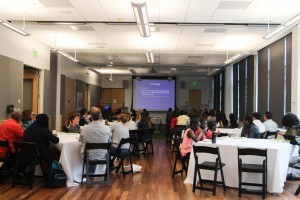 On Thursday Evening of Summer Scholars, we were able to recognize and celebrate the many accomplishments of the week! Students were encouraged to bring friends and family to highlight all the hard work they had put in during the week. Held at the Jack MacDonald Building, the banquet consisted of a delicious dinner and time for socializing. A few of the research posters created by our scholars were on display for browsing, which sparked numerous conversations about the research that had been taking place during the week. During dinner, Dr. Megan Moreno gave a presentation explaining to all attendees what their students had been up to during the week. Scholars were encouraged to share with their guests about the steps of the research process they learned, what their research topic was, and what methods they used to find data.
At the end of the event, scholars and their guests were able to visit the Seattle Children's Discovery Portal, for an interactive view on the work being done here at Seattle Children's.
It was a great night for families to learn more about SMAHRT and Seattle Children's Research Institute, while also being able to recognize the amazing accomplishments of our scholars!
---
Meet Our Scholars and Their Mentors!