Summer Scholars 2015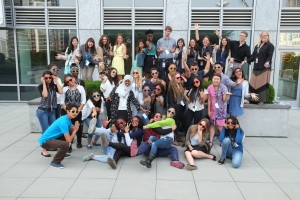 The inaugural Summer Scholars program was held in July 2015. We reached out to schools in Seattle and Spokane.
The 25 students who were selected for Summer Scholars arrived at our facilities for a week-long crash course in research!
SMAHRT aims to engage students who may not have other opportunities to engage with topics in research and health-related fields. We do this by:
Providing learning that is interactive, hands-on, and enjoyable
Guiding Summer Scholars toward creating a research product to present by the end of the session
Increasing awareness of future possibilities for a career in research
Our Scholars also got the opportunity to tour Seattle Children's hospital and lab facilities. Additionally, our Summer Scholars conducted their own research project from conception to completion and shared the results of their work at a poster session.