The Social Media and Adolescent Health Research Team (SMAHRT) aims to advance society's understanding of the relationship between technology use, social media and adolescent health. Our vision is to provide information to families and organizations to help identify problematic internet use as well as to promote online safety and healthy behaviors. SMAHRT is led by Dr. Megan Moreno as part of the Center for Child Health Behavior and Development Division of the Seattle Children's Research Institute.
SMAHRT Map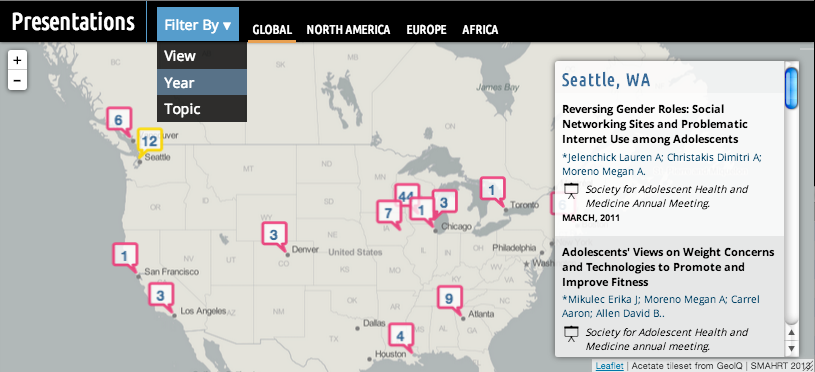 This map allows you to explore SMAHRT Presentations given in various locations across the globe since 2008.
Sex, Drugs, & Facebook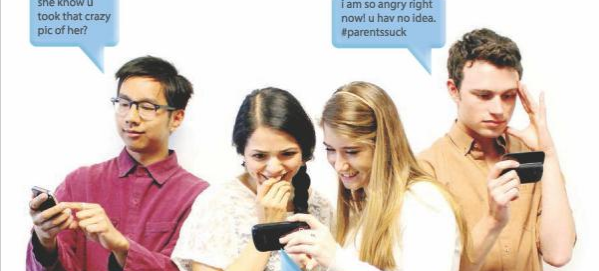 Forget sex, drugs, and rock & roll -- today's parents and teachers have to deal with cyber bullying, sexting, internet addiction, and exposure to inappropriate content online. Dr. Megan Moreno filled "Sex, Drugs 'n Facebook" with facts, tips and discussion starters based on years of social media research to address these dangers and to help both parents and adolescents become more internet savvy.
Twitter