Using Social Media To Improve Health, Catalyze Research and Empower Communities
Thank you so much for your help and support to make SMAHRT Conference 2014 a success!
---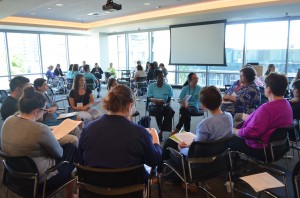 SMAHRT held its inaugural summer conference July 31-August 2, 2014. This 2 1/2 day conference excited, educated, and empowered attendees from diverse fields, including teachers and educators, health care providers, researchers, child health advocates, public health practitioners, and members of the legal, business, technology, and journalism communities.
Renowned leaders and researchers gathered to present and discuss many issues relating to social media and adolescent and pediatric health. Each of the three days focused on different topics. This conference also invited patients and parents from Seattle Children's Hospital to contribute to this shared learning experience.
Read the coverage of the 2014 conference in regional news outlets, including "Get SMAHRT" in ParentMap and "Tech Issue or Health Issue?" in The Seattle Times.
---
Day 1: Research methods in social media
The first day of the conference focused on conducting research using social media. Sessions included:
Research methods using social media for recruitment, content analysis, and more
Research dissemination via social media
IRB and regulatory policy considerations for social media research
---
Day 2: The intersection of health and social media: Hot Topics
The second day of the conference focused on key areas of health that are influenced by social media. Sessions included:
Depression and social media
Substance use displays on social media
Cyberbullying
Problematic internet use
Improving fitness using social media
---
Day 3: Community voices and new opportunities
The third day of the SMAHRT conference focused on social media and health within the community. Content included discussions of opportunities to use social media to disseminate health education, advocate for child health, and empower parents. We addressed the future role of so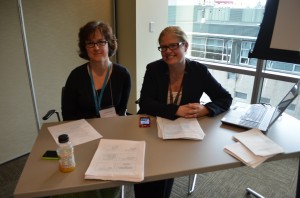 cial media in health and research by inviting panels of patients and parents from Seattle Children's Hospital to discuss their experiences and ideas for shaping the future of social media in health. The conference concluded with a focus on opportunities for future work.